Come in and enjoy great food and superb coffee at Urban Verge Cafe, We offer dining on street side, inside or on our deck (all covered and heated). We are child friendly, and offer kids toys, activities and blackboard. Free parking is available just outside on Manukau Road, Haydn & Beckenham Avenue or across the road in the Park.. We are also happy to take bookings - call us on (09) 624 1130 with your enquiry. We look forward to seeing you soon.
All you need is Love and a cup of Coffee.
All day breakfast
V = Vege GF = Gluten-Free
$

14.5
Porridge - V
Served hot and creamy with rhubarb and diced apple, red berries, yoghurt and toasted almonds
$

15
Bacon & Eggs
Two free range eggs any style with grilled streaky bacon, sourdough toast and butter
$

18 /

$

18.5
Buttermilk Waffles or Gluten Free Crepes
Sweet berry sauce, rhubarb and diced apple compote, vanilla whipped cream and maple syrup OR Grilled banana, streaky bacon, vanilla whipped cream & maple syrup
$

22
Vege Grill - V
Two free range eggs, grilled portobello mushrooms, roast herb tomato, Urban smokey baked beans, hash browns, spinach, 5 grain toast
$

24
Urban Grill
Two free range eggs, grilled streaky bacon, pork kransky sausage, Urban smokey baked beans, hash browns, grilled portobello mushrooms, 5 grain toast
$

20
Smoked Salmon
With whipped feta, pickled cucumber ribbons and capers. Served with your choice of 5 Grain, Sourdough or New York Bagel
$

19.5
Salmon Scrambled Free Range Eggs
On toasted New York bagel with rocket, basil pesto and lemon
$

19 /

$

19.5 /

$

21
The Benediction
Two soft free-range poached eggs served on potato hash browns, wilted spinach & Urban hollandaise. With your choice of: - Sauteed Portobello Mushroom - V / Grilled streaky bacon / Smoked salmon
$

19.5
Fit Stack V
5 grain toast stacked with lemon hummus, beetroot relish, grated carrot, wilted spinach topped with 1 free-range poached egg, pumpkin seeds, balsamic glaze & pesto
$

15
Soup of the Day
Changes daily, please see "Specials Board". Served with your choice of toasted sourdough or mixed grain wholemeal and butter
$

22
Pasta
Spinach Gnocchi with portobello and button mushrooms in a creamy blue cheese sauce
$

23.5
Pan Fried Steak
Marinated 250g rump steak served medium rare with red wine jus, portobello mushrooms, seasoned fries and garden salad
$

20.5
Roasted Butternut Salad - V
Served on warm orzo, roasted beetroot, feta, toasted seeds and pine nuts, finished with balsamic glaze
$

21.5
Thai Chicken Salad
Sauteed strips of tender chicken with housemade Thai sauce, tomato, cucumber, mung beans, roasted peanuts, crispy noodles, crispy shallots, mint & corriander
$

19.5
Green Bowl V / GF
Baby spinach, bok choy, rocket, green beans, pumpkin seeds, chia seeds, 1 free range poached egg, dukkah, toasted almonds, basil dressing
$

22.5
Slow Braised Beef
Slow cooked in a rich tomato beef and herb sauce, served with sauteed baby potatoes
$

21
Spicy Chicken Taco
Spicy pan fried chicken with rocket, cucumber, tomato and sour cream, wrapped in a soft flour taco, served with seasoned fries
$

21
Pulled Pork Burger
Slow cooked pork served in a warm potato sponge bun, ripe tomato and biondi lettuce with apple sauce and seasoned fries
All meals can be takeaway. We are available for out-catering and in-house private functions. Please phone to enquire.
$

4.5
Kransky Sausage (3), Roast Herb tomato, Spinach
$

4.5
Potato Hash (2), Urban smokey baked beans
$

4.5 /

$

8
Potato Fries Small / Large
$

3.5 (1) /

$

6.5 (2)
Toast or Fresh Bread
$

4.5
Vanilla Ice Cream Balls (2)
$

10
Bacon & Egg
Streaky bacon & free range fried egg served on sourdough toast
$

10
Buttermilk Waffle
with streaky bacon & banana, maple syrup and whipped cream
$

10
Ham & Cheese Toastie
Served with fries and tomato sauce
$

10
Battered Fish 'n' Chips
Served with fries and tomato sauce
$

10
Chicken Nuggets
Served with fries and tomato sauce
COFFEE - ALL Double Shots
$

4.5 /

$

5.5 /

$

6
Flat White, Cappuccino, Mochaccino
$

4.5 /

$

5.5 /

$

6
Latte, Mocha Latte, Chai Latte
$

4 /

$

4.5
Long Black, Americano
$

4.5 /

$

5.5 /

$

6
Hot Chocolate
$

4.5
English breakfast, Earl Grey, Herbal Range
$

.60
Almond Milk, Soy Milk
$

.60
Vanilla, Carmel, Hazelnut
ICED COFFEE AND SMOOTHIES
$

7.5
Blended Ice Coffee, Ice Mocha
$

7.5
Blended Ice Chocolate
$

8.5
Tropical Mango Smoothie - DF
$

8.5
Wild Berry & Banana Smoothie - DF
$

8.5
Spirulina Fruit Smoothie - DF
$

8.5
Banana & Honey Smoothie
$

4.5
Coca Cola, Coke Zero, Sprite
$

5.5
Sparkling Mineral Water
$

6.5
Chocolate, Caramel, Vanilla or Strawberry
$

8
Monteith Pilsner/ Monteith IPA
$

8.5 Glass /

$

36 Bottle
Pinot Gris
$

8.5. Glass /

$

38 Bottle
Sauvignon Blanc
$

8 Glass /

$

33 Bottle
Lindauer
$

8.5 Glass /

$

38 Bottle
Chardonnay
$

8.5 Glass /

$

37 Bottle
Rosé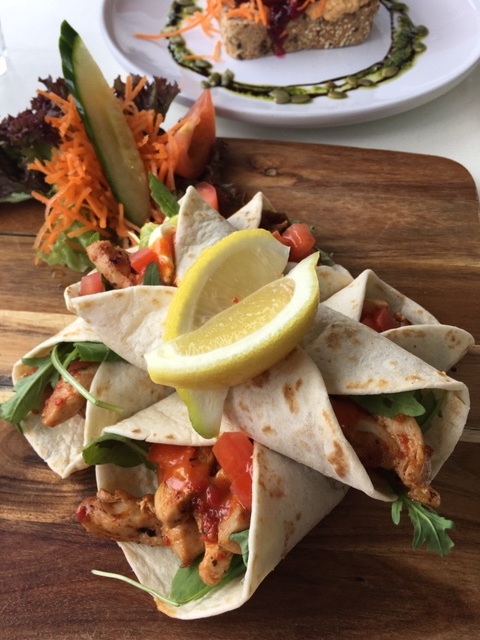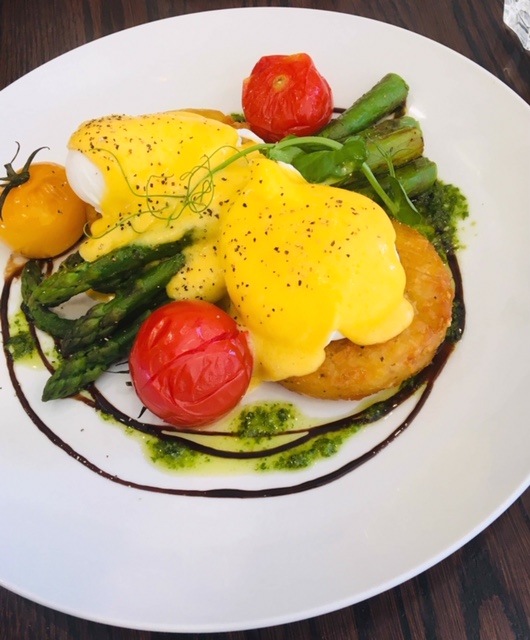 Our Office
653 Manukau Road
Epsom, Auckland, 1023
New Zealand
Phone: (09) 624 1130
Facebook: Urban verge
Instagram: Urbanverge
Contact us for bookings or function enquiries:
Email: urbanvergecafe@gmail.com / Ph: (09) 624 1130
Hours: Mon - Fri 7.30am-4pm Sat & Sun 8am-4pm Public Holidays 8am-4pm - Closed Queen's Birthday